It's July and that also means Watch Your Car Month in the state of Texas. Texans beware, the chances of your vehicle getting stolen are at the highest during the summertime month of July. It should be a no-brainer to keep certain items such a smartphones and laptops out of view when locking up your vehicle. Criminals are constantly on the prowl, carefully scouring vehicles in a busy shopping center parking lot. As you can imagine, there are tons of vehicles just there for the taking, so make sure yours isn't one of the "hot items up for grabs."
Burglars rarely crack the windows or risk getting caught with foolish tactics. They generally prefer to insert a bump key or duplicate key into the car door and quietly drive away. A slight crack in the window is also more than enough for a pro to unlock with ease. Higher end vehicles such as BMW's and Mercedes' also make for preferred targets, since the vehicle parts carry a significant value. Regardless of which type of vehicle you drive, you should always take the extra step to secure your car before you go about your business.
Scores of crime task force units have bonded together to fund The Texas Auto Burglary and Theft Prevention Authority or ABTPA. Their aim and purpose is to help educate Texas drivers on the dangers of auto theft and how it can be prevented. The most common causes of auto theft are due to unlocked vehicles and car keys being left to dangle on the steering wheels inside. The program has seen a significant decrease in auto theft crimes throughout the state of Texas
.
You Can Count on the Reliable Pros at Delta Towing of Dallas
So, what can you do as a vehicle owner to secure your car? The first step is to remember to lock all vehicle doors either manually or with a chip transponder key. Of course, it also helps to have the number of a reliable and trustworthy car locksmith service provider at your response. That company would be Delta Towing of Dallas. We take great pride serving the local community with a speedy quick 30 minute ETA and a reputation that is second to none. We are fully aware of Watch Your Car Month and our responsibility is to be there for you when you need us.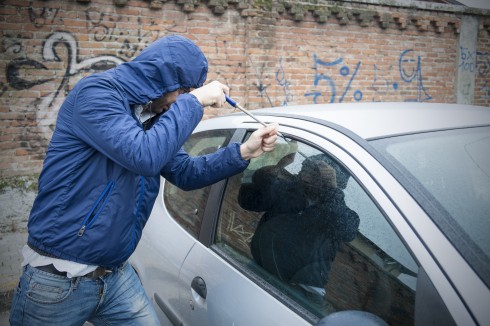 We have an incredible team of dedicated roadside emergency technicians that you can rely on 24/7. We can repair or replace broken vehicle keys and locks. Just tell us the specific model you require and leave the rest to the best! Get in touch with our friendly service representatives anytime for a prompt quote and let us help keep your vehicle fully protected at all times.